Power line profiles software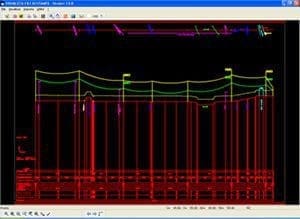 This module is designed for those who must design the longitudinal profile of the ground complete of all the elements of power lines. You can import data directly from plano-altimetric survey, in free form or along a references axis.
The hyperbolic curve is defined by positioning the supports and by defining the coefficient relating to the calculation of the arrows. Strato® is also provided with special commands and symbols that help you to complete, graphically, profile and planimetric drawings.