SOFTWARE SOLUTIONS FOR BUILDING
Namirial developes Software Suites and Services designed for the construction of private and public structures and dedicated to the Buildings of tomorrow, and today.
Now BIM
OUR SOLUTIONS FOR BUILDING TOMORROW
NAMIRIAL BUILDING AND CONSTRUCTION
A Market Leader
BUILDING AND CONSTRUCTION is the NAMIRIAL technical division that develops and markets software and services for the construction industry, targeted at sector professionals like engineers, architects,designers, at construction companies as well as professional technical operators.
Today NAMIRIAL BUILDING is among the market leaders in Italy with over 50,000 satisfied customers utilizing its software solutions.
SOFTWARE & SOLUTIONS FOR CONSTRUCTION
The Building of tomorrow starts with Namirial
Our know-how is the guarantee for excellent products in fire prevention, calculation and structural analysis, thermotechnics andacoustics, renewable energy and environmental sustainability, worksite safety, structural maintenance, financial accounting for construction companies, CAD design, office management and other practices.
Building Software
NAMIRIAL BUILDING AND CONSTRUCTION SOFTWARE SUITE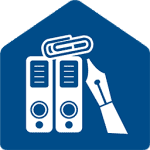 Utilities
IT Security (Digital Signature), Paperless-office and company management.